Ross Bone – Stud Manager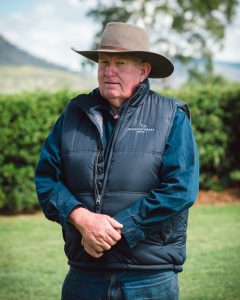 Ross started with Parsons Creek in 2018 as our Stud Manager. A well-known and respected face in the industry, Ross has an impressive history working for notable studs including Twins Palms, Inverness and Aquis Farm where he was involved in purchasing mares, breeding high quality foals and racing winners.
Spending a lifetime in the horse industry, Ross lives and breathes horses and farm life and is totally dedicated to his profession. His expertise with horses is evident in the way they respond to him and his understanding of the land keeps Parsons Creek running at its absolute best.
With a great sense of humour and a love for the land, we at Parsons Creek feel grateful to have such a 'great bloke' lead the team.
Ellen Collison – Stud Hand
Braydon Anderson – Farm Hand & Maintenance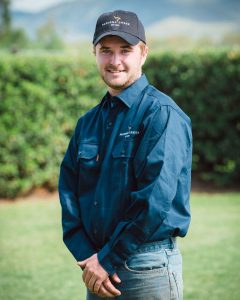 Braydon grew up just minutes away from the farm and is our farm hand and maintenance assistant.
As a qualified mechanic, he is one of the busiest members of the Parsons Creek Team keeping all machinery and vehicles in tip top shape.
His mechanical skills and hard working attitude makes Braydon a valuable member of the team, and under the guidance of Ross we feel he has a bright future here at Parsons Creek.
Louis De Stoop – System Administrator